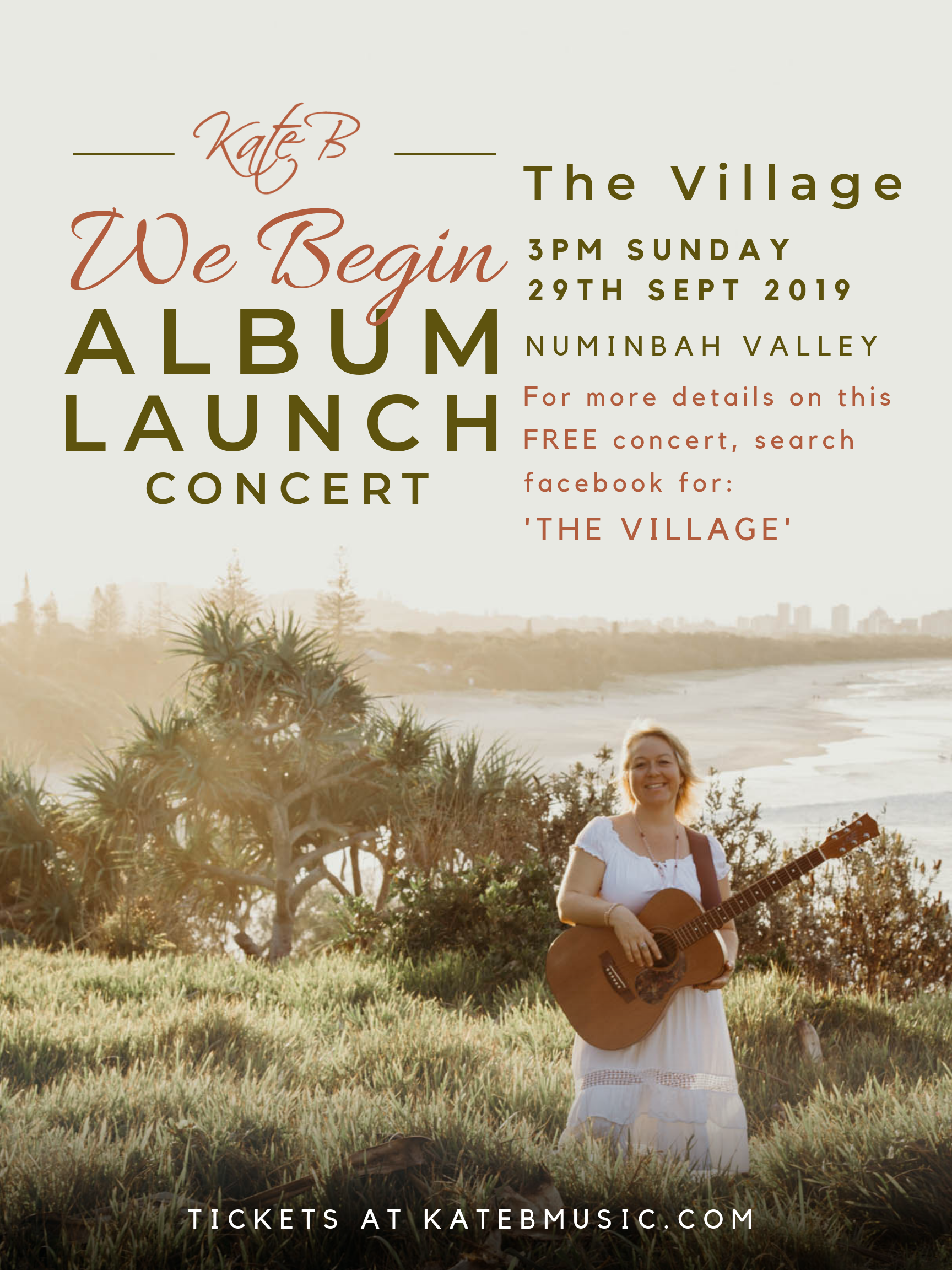 'We Begin' Album Launch – The Village
September 27,10:00 am

-

September 30,3:00 pm

|

$40 – $100
You're invited to join us to celebrate the launch of my long-awaited second album 'We Begin' at The Village!
Bring a friend (or three) to this gorgeous gathering and soak up the new album as well as an incredible lineup of talks and workshops.
You can sing, you can rest, you can enjoy the vibe!
I can't wait to see you there! ♥
About The Village…
The movement continues and the conscious changes in our world are amping up. Maybe its been some time since you came to The Village. Its time to return and catch up with where all this is going. Come together in Peace. Contribute your special gift, whatever that might be. Drop in to the continuing unfoldment of The Village, of which you have already been part. The tumbling creek, enchanted valley, mysterious swimming place, rockpool hot spa, friends you know, friends you don't (yet).
The Village 2-4 brings the determining of the substance of this energy movement called The Village. We humans are the grand determiners. By making your offering to this gathering and engaging in the ceremonies, discussions, celebrations and intentions you will determine the trajectory of this growing enclave of "villagers".
It's time to return to The Village and to bring three of your favourite friends. Villages are forming all over the place, many from the impetus of this movement called The Village.
Come determine the substance of how you wish to live as our future unfolds.
Membership options right here. Become a member now for TheVillage 2/4. https://thevillagematrix.org/events/