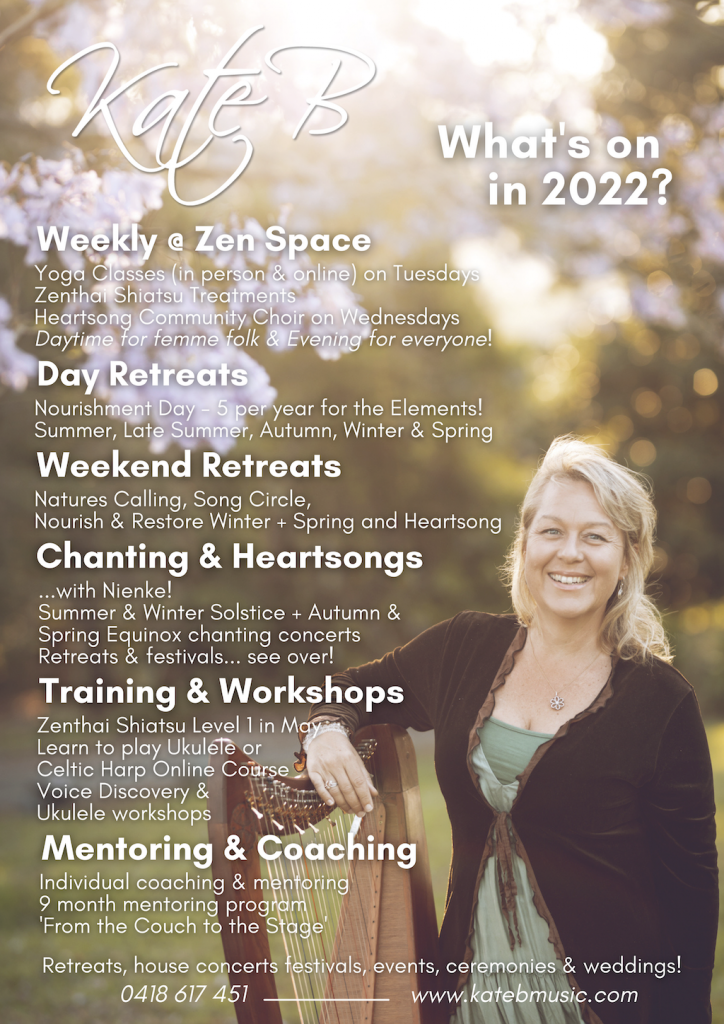 Happy new year to you all!
This feels like the most grown up piece of planning work I've ever published! I guess this is what a four year in numerology looks like? Grounded, consolidation, organisation!
It's a lifetime in the making, all these offerings, and it feels great to see a summary of all the 'things' on one bit of paper (ok two)… and may save me answering some questions or offering a vague 'oh I'm not really sure' when people ask about dates!
Gigs with Nienke are TBA because she feel in love with a Sailor so now our gig dates are determined by the best wind and sailing weather! And as Paul Simon would say 'who am I to blow against the wind!' #dontblameme LOL!
I'll send this out with my newsletter tomorrow (pm me your email if you'd like to receive it) and then it'll be time to get started on the work of #allthethings!
If you're curious about some of these offerings, feel free to drop me a PM and I'm always happy to chat. If you're wondering why I'm looking dizzy it'll be because I've just come from a thing and off to another thing. It's a dizzying life but I love it. I might stick a copy on my beloveds computer screen…. although I'm sure it'll just get ignored LOL!
Big shout out to Sasha Tranberg who offers immense support by way of helping me with the big picture but also picking those inevitable typos. I blame the ADD! #distractedmuch ?
Thanks for being here with me folks.