Album # 2 is here!
I'm so excited to share this album with you as my second musical offering. I love that feeling of listening and thinking 'A year in the making, yes! We did it!'.
You can listen and discover the stories & credits behind the album on the album page.
Own your copy…
You can Buy on BandCamp or Purchase a CD
Enjoy! ..and immense gratitude to you for supporting independent music!!
— Kate B xx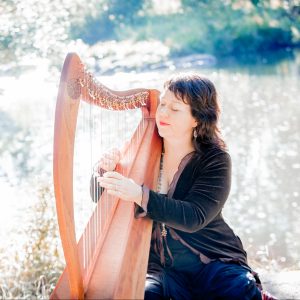 Here you will find words of peace, love & joy that float in mellifluous contemplation, songs to uplift the heart, songs to be still and rest amongst and songs to slow dance. With a modern infusion of eclectic styles including beautiful folk songs, shaped by life, inspired by nature, infused with mantra and sweet harmonies, this music is truly a pleasure to the ear and the heart. Kate plays her harp, ukulele & guitar, sharing original songs.  Seek rest for your soul no more: it is here… Read more >
….look, listen & connect here!
…. ♥ music for the soul ♥ ….
through song, strings, sacred sound and good vibes!
…House Concerts, Festivals, Weddings, Chanting,
Retreats, Community Choirs, Music for Yoga and more!