Note this workshop has already happened but email me via the contact page for the replay!  Kate xx
****
Are you ready to pick up an instrument and learn to play some music?
If you've always wanted to play Harp, this is a great place to start!
Join professional muso Kate B for this one hour workshop to kick start your Harp Journey!
Bring your instrument and learn the basics. Don't have a harp?
We're going to bring a few for you to check out!
You can join in the room or on zoom – RSVP asap to secure your spot!
The workshop FREE but please register via the ticket link below….
See you soon!
Kate xx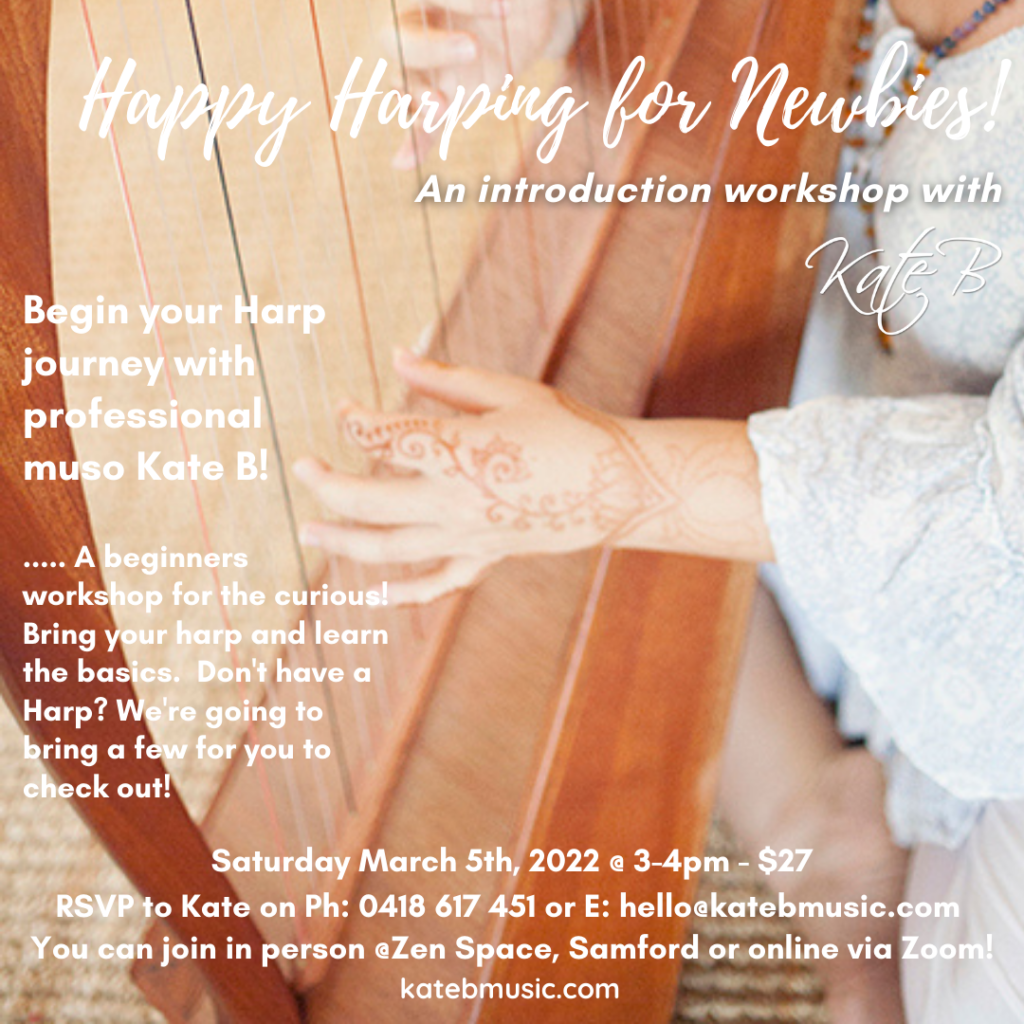 Perhaps you have:
Hesitated to get started with an instrument because you were told 'we're not musical'
Tried before and failed through lack of support
Or you've compared yourself to others and given up (I'll never catch up to them!)
Or you've struggled to find the time to get to lessons?
"Personally coming from a non-instrumental background, Kate provides a fun and supportive musical learning environment. At whatever musical level, you are invited to be part of a Harp Community where you experience encouragement, inspiration and friendship. Her enthusiasm is infectious joyously connecting people with the possibility of music making. Thank you Kate."

Jo, Melbourne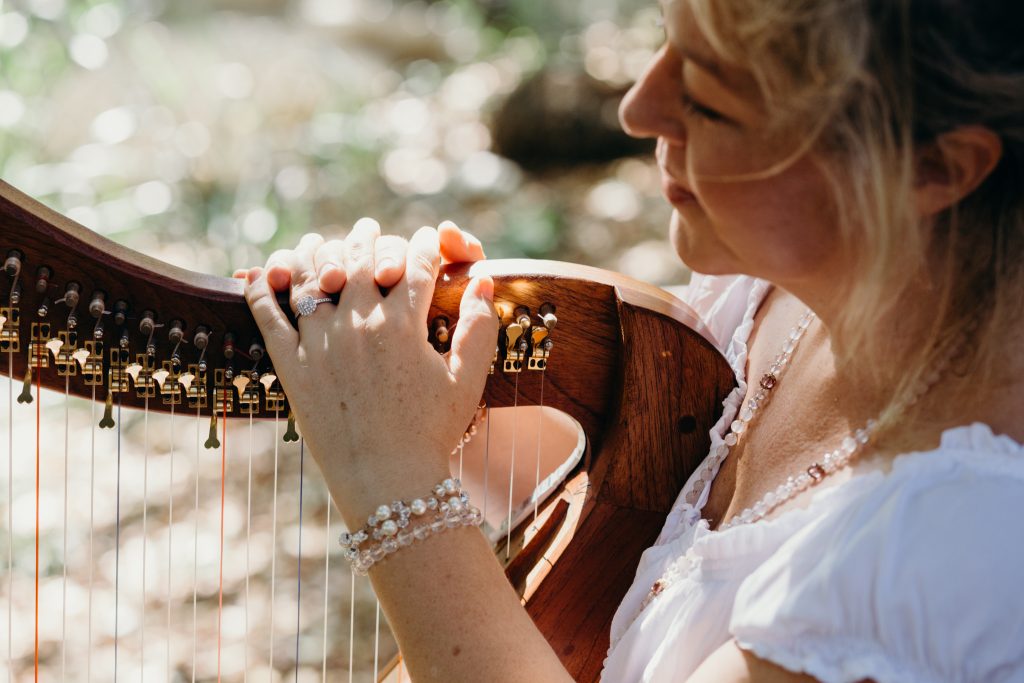 Far too many people think that 'you are a musician' and 'I am not'… give me some time and you can be too!   I know the steps needed for you to learn to play an instrument and sing along and SOUND GOOD!   I honestly believe that anyone with the desire to play an instrument can learn. Patience, commitment, fun and time are the key ingredients to success!
"Learning to play the Celtic Harp has been great fun. Kate is so supportive. I love listening to her play; she's an inspirational musician & a flowy, natural teacher. The lessons are easy to follow & the community support of the group calls helps a lot.  I highly recommend working with Kate B Music!"

Meggie, Adelaide