Are you ready to pick up an instrument and learn to play some music?
If you've always wanted to play Ukulele, this is a great place to start!
Join professional muso Kate B for this one hour workshop to kick start your Uke Journey!
Bring your ukulele, and learn the basics. If you already play, join in the jam!
Don't have a Uke?  Sing out an we'll bring a spare!
You can join in the room or on zoom – RSVP asap to secure your spot!
See you soon!
Kate xx
Perhaps you have:
Hesitated to get started with an instrument because you were told 'we're not musical'
Tried before and failed through lack of support
Or you've compared yourself to others and given up (I'll never catch up to them!)
Or you've struggled to find the time to get to lessons?
"I've followed Kate as a muso for many years, and was keen to take advantage of her online uke course. I've been teaching myself & using a free app for awhile so I thought that while the introductory course might be a little below my current skills, the discipline of enrolling in lessons would be helpful.
Well, wasn't I in for a treat?! Not only is this talented musician an excellent teacher, but the lessons were instructive, helpful, supportive and HEAPS of fun! AND you get to repeat them in your own time – very handy for island strumming, which I still haven't mastered! Thanks Kate, for the fun learning! I really enjoyed it and my skills have improved significantly, even from where I was."  Jennifer, Annerley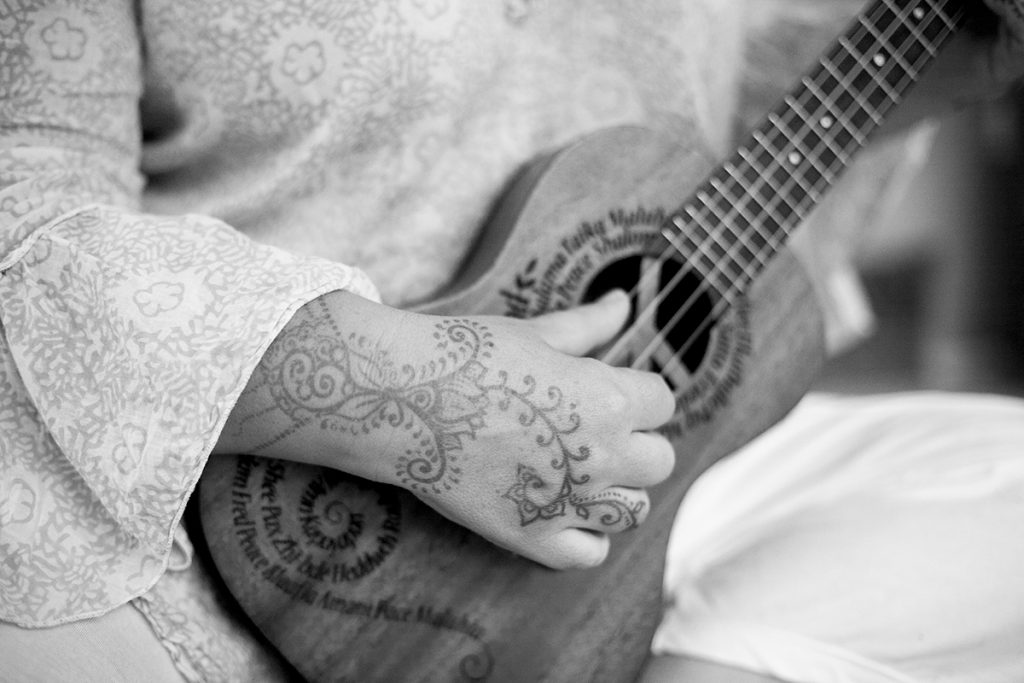 Far too many people think that 'you are a musician' and 'I am not'… give me some time and you can be too!   I know the steps needed for you to learn to play an instrument and sing along and SOUND GOOD!   I honestly believe that anyone with the desire to play an instrument can learn. Patience, commitment, fun and time are the key ingredients to success!
"I signed up to Kates full ukulele course and have found Kate's teaching style to be so completely enjoyable. Her videos are easy to follow with clear instructions but also super fun. I like that I can keep going back to them to practice over and over. I have also found that instead of sitting with my ukulele and just totally focusing on what I'm suppose to be doing I can sit and just enjoy playing it. Picking up my ukulele isn't a chore it's a joy. Thanks Kate. 😊."  Sallie, Karalee