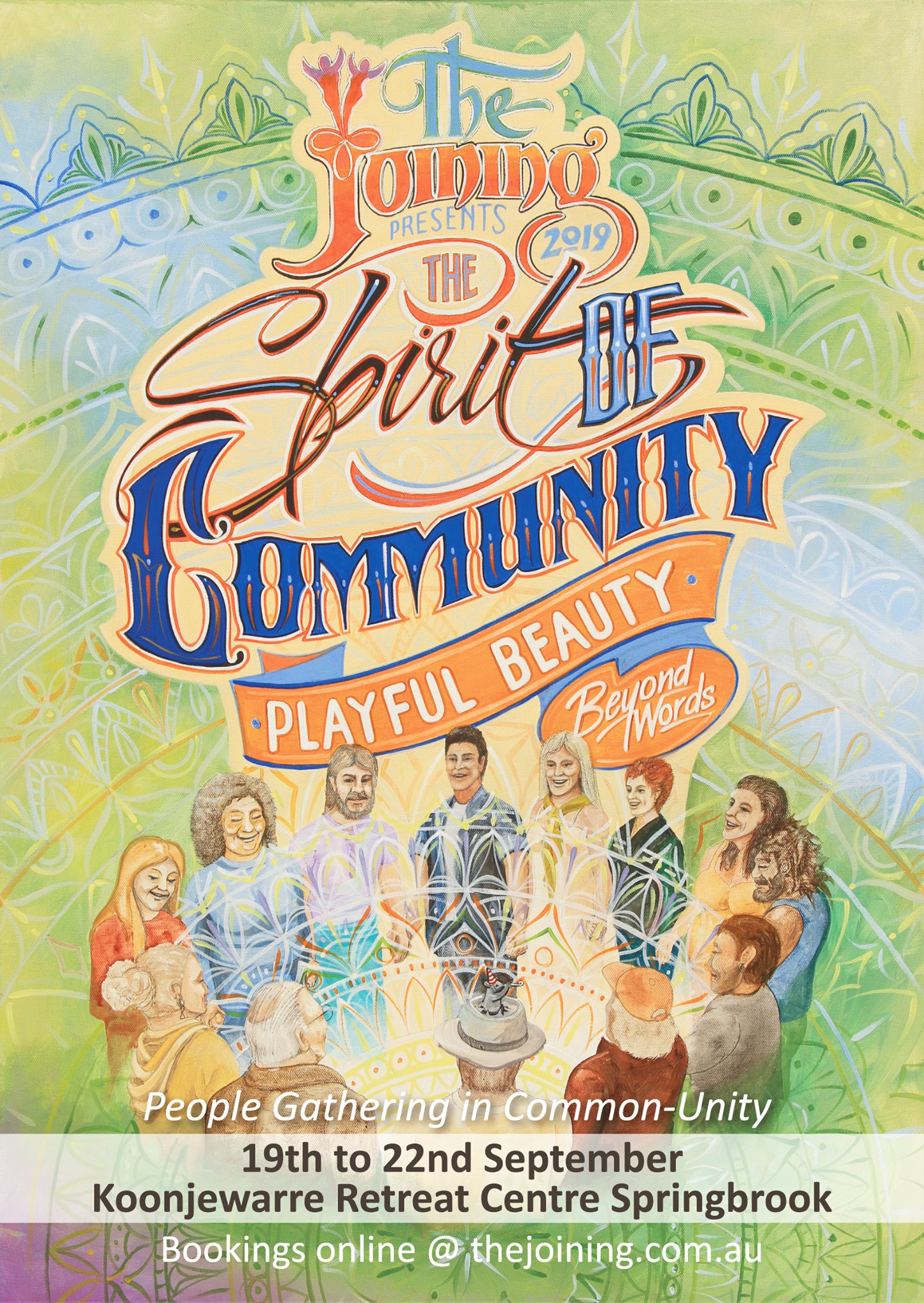 Join me at The Joining Gathering Retreat! Although I won't be officially performing, I'd love to connect with you at this beautiful community retreat.
The Joining is a community of people willing to explore the deeper questions of personal life and relationship, who long to consciously grow together beyond the old cultural conditioning of traditional gender roles and expectations."
Imagine a world filled with mutual respect, understanding and harmony. A place where you are safe and free to be at your very best.
Surrounded by beautiful rainforest, swimming holes and great food, come and feast yourself on deep connection, personal growth and transformational workshops, activities, ceremony, yoga, music, dance and fun!
I can't wait to see you there! ♥
The Details
When | Thursday 19th – Sunday 22nd September  2019
Where | Koonjewarre Accommodation & Activity Centre, 2806 Springbrook Rd, Springbrook QLD 4213
Tickets | Available here, through The Joining Gathering Retreat
.