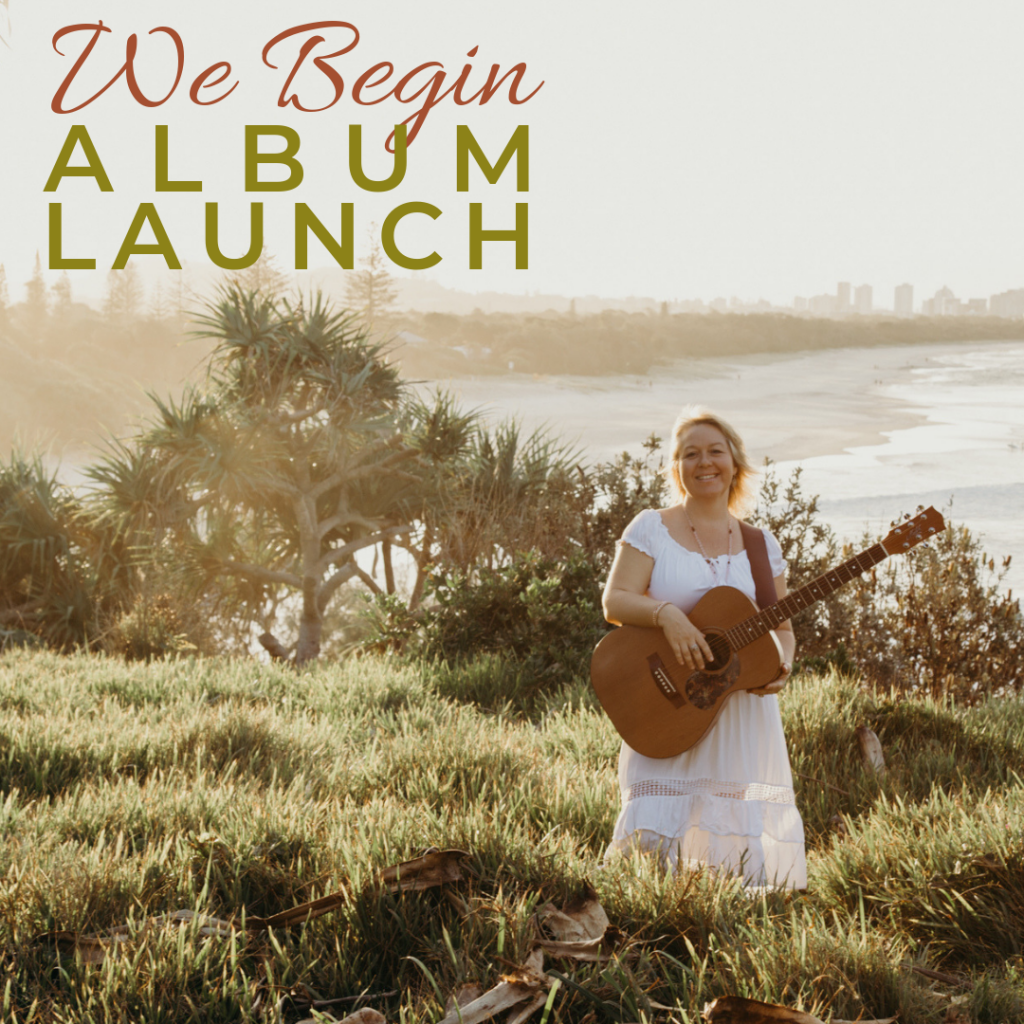 Saturday June 1 @ 6:30pm
Join me and some of the beautiful artists who have helped bring this album to life for one live and intimate concert. We'll be sharing all of the tracks off my long-awaited second album 'We Begin'.
Special Guests…
Andy Downer
Brian Martin
Haitch
Caroline Hammond
Darren Percival
Mark Moroney
Nienke Berghuis
Menaka Thomas
As you've come to expect from Kate B events, we'll be serving chai on the deck from 6:30pm with doors opening at 7:00pm for a 7:30pm start.
CD's, album downloads and USBs will be available for purchase on the night.
The Details
When | Saturday, 1 June 2019, 6:30pm – 9:30pm
Where | Zen Space, 225 Mt Glorious Road, Samford Valley
Tickets & 'We Begin' Bundles – SOLD OUT
Folks tickets for the night are SOLD OUT but if you'd like to try your luck you're welcome to turn up on the night and see if we can fit you in!
Tickets | $20 ($25 on the door)
Ticket and CD | $40 (RRP $50)
Ticket and Album Download | $30 (RRP $40)
I can't wait to see you there ♥